Wildix, Inc.
How can small and medium businesses increase their productivity?
It doesn't take hours and hours of overtime. By choosing the right UC&C system, companies can improve communications and significantly increase productivity.
Since 2005, Wildix has been helping companies with 50 to 1000 users grow their businesses through UC&C, by creating the first web-based VoIP PBX UC&C system.
The first 100% secure, easy-to-use, professional web-based UC&C system.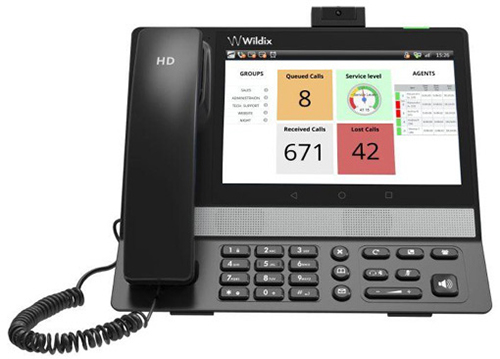 Wildix is for companies that want to increase their productivity with a secure-by-design tool.
Only Wildix allows customers to communicate in any way they choose, by connecting the company website with WebRTC. More business: +52% increase in web sales

Only Wildix facilitates internal and external communication between companies and their customers from anywhere in the world, via web browser and the app. More efficiency: 25% more time saved on everyday operations (about 2 hours per employee)

Only Wildix does it all in a simple, secure way with a solution that's protected by design (no SBCs, no VPNs). 100% security
Wildix offers hardware products that are perfectly integrated with all the system features: video conference, chat, Presence, attendant console, and much more. Using Wildix, companies see significant cost savings, make their processes leaner, and gain access to new business tools, guaranteeing a positive ROI.
Wildix doesn't work with distributors, but rather with a network of certified regional business partners. That's because the value of the product is fed by the professionalism of our selected installers, who help the customer in the growth of their business.
Wildix brings value to companies around the world, with offices in Europe and the United States. The Center for Research and Development in Odessa, Ukraine has been in operation since 2007, deploying and supporting products.
All the functionalities that offices require, integrated with company software through custom-designed cloud solutions based on WebRTC technology, with a 5-year warranty and clear, transparent contracts.
Only Wildix helps companies grow with 100% secure products that put the latest technology at their service.
---
To discuss how best we can help you, call (402) 571-9049 or contact us.