Voice & Data Systems, Inc.
Providing turnkey services for telecommunications by combining leading edge technology with product expertise in Data Networks, Structured Network Cabling, Surveillance Systems, Telephone Systems and Wireless Systems.
Who We've Worked With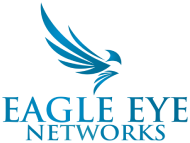 " Life is good! The new Zultys phone system is everything I needed with plenty of room for enterprise growth and mobility. Very nice work to you and your team, sir!
I definitely tip my hat to you and your team. The knowledge, skill, installation, and training were first class throughout. Again, thank you! "
Foundation One Bank | Chief Financial Officer Aaron Luneke
Experts in Communications and Network Technology, Proudly Serving the Omaha, NE & Surrounding Areas
Ready to Get Started?
You can trust us to provide high quality products and service. We're a turnkey vendor that you can depend on for all of your business communication needs.